Faculty & Staff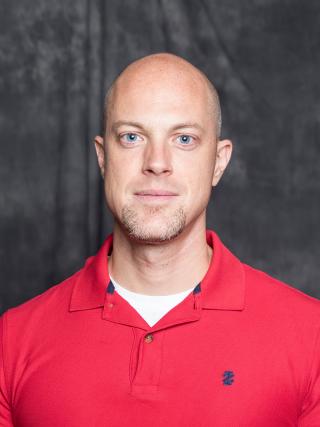 Adam Kiš
University Research Director
Associate Professor of Anthropology
(403) 782-3381 x 4090
Office location: West Hall
Professional website:
adamkis@burmanu.ca
Education
PhD, Anthropology, University of Florida (2007)
BA, French, Pre-Med, Andrews University (2000)
Areas of Expertise
International development
HIV/AIDS
Research methods
Project management, administration, teaching, writing
Biography
Dr. Adam D. Kiš is an Associate Professor of Anthropology and the Internship Coordinator for the International Studies Program at Burman University in Lacombe, Alberta, Canada. He holds a BA in French from Andrews University and a PhD in anthropology from the University of Florida with a concentration in research methods. Both his Master's and Doctoral work focused on HIV/AIDS in sub-Saharan Africa – the former studying the effects of AIDS on funeral culture in Malawi, and the latter examining how migrant gold miners in Guinea protect themselves from HIV infection in a typically high-risk yet currently low-prevalence environment.
Before his current position, Dr. Kiš was an Assistant Professor of Research and Statistics and Director of the Asia-Pacific Research Center (APRC) at the Adventist International Institute of Advanced Studies (AIIAS) in Silang, Cavite, Philippines and a Visiting Professor at the Institute of Graduate Studies, San Sebastian College-Recoletos, Manila, Philippines. Prior to that, he was the Programs Director for the Adventist Development and Relief Agency (ADRA) in Madagascar, Chief of Mission for a World Bank/International Development Association-funded AIDS prevention project implemented by ADRA Madagascar, Country Director for ADRA in Sao Tome and Principe (STP), Director of a USAID-funded health project implemented by ADRA-STP, and Deputy Country Director and HIV/AIDS Technical Assistant for ADRA Guinea. While finishing his dissertation, Dr. Kiš was an instructor of anthropology for the Department of Behavioral Sciences at Andrews University. He has also taught for the ADRA Professional Leadership Institute (APLI) and for Andrews University's Master's program in International Development at the Ghana and South Sudan field sites. In addition, he has worked as a consultant for monitoring and evaluation (M&E) for A Better World Canada (ABW) at several of their education project sites in Kenya.
Dr. Kiš is married to an American missionary kid who grew up in Malawi, the United States, and Kenya. They have two children, a boy and a girl. Dr. Kiš is fluent in English, French, and Portuguese and nearly fluent in Spanish. He has traveled to nearly 50 countries and territories on 5 continents.
Current Research or Professional Activities
Dr. Kiš has published several papers in peer-reviewed journals focusing on international development and the intersection of culture and the AIDS epidemic. His first book, The Development Trap: How Thinking Big Fails the Poor, was published by Routledge in 2018. The book analyzes the prospects for poverty eradication and the motivations of the international development industry. His professional service has included being a member of the International Advisory Council of the Asia Pacific Consortium of Researchers and Educators (APCORE), Chair of the Network of CALABARZON Educational Institutions (NOCEI) Research Council, and serving as the International Professional Representative for the AIDS and Anthropology Research Group (AARG) Steering Committee.