Faculty & Staff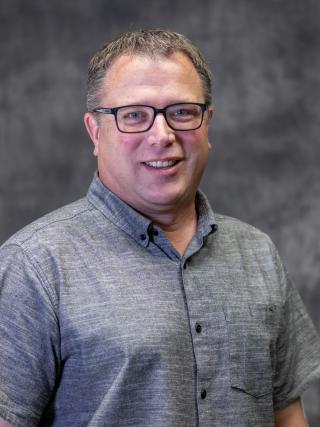 Kevin Kiers
Assistant Professor of Education
(403) 782-3381 x 4003
Office location: McKibbin Centre
kevinkiers@burmanu.ca
Education
PhD, University of Alberta
MScEd Outdoor Teacher Education, Southern Adventist University, 2015
BA Social Science/Natural Science, Southern Adventist University, 1996
Areas of Expertise
Teacher Training
Outdoor Education/Outdoor Leadership
Biography
Dr. Kiers is an Assistant Professor in the School of Education at Burman University, Alberta. Previously, he chaired the Outdoor Leadership Department for four years and was an elementary school teacher for twelve years. He began and led an annual outdoor school program for twenty years focused on grade five and six curriculum-based outdoor learning. He recently completed a Ph.D. in Education at the University of Alberta. The title of his research was "School-based Outdoor Learning in Alberta: Examining K-9 Teachers' Success Through Mixed Methods Research." Through his research, he established the Key Elements of Successful Outdoor Learning. He aims to promote successful outdoor learning experiences among pre-service teachers, in-service teachers, and outdoor professionals. 
Current Research or Professional Activities
Dr. Kiers is currently co-authoring an outdoor learning textbook through Canadian Scholars Publishing Company. This book is grounded in seven key factors for successful outdoor learning, identified through rigorous, Canada-based research. Moving students' learning from the traditional indoor classroom to outdoor spaces has proven benefits. With its focus on curriculum and instruction, this resource can be used widely by beginning and experienced teachers to teach any curriculum content in an outdoor classroom. Outdoor learning expands student engagement and uptake, promotes mental and physical health, and strengthens students' awareness of Indigenous Ways of Knowing and environmental issues. 
Additionally, Dr. Kiers is developing an outdoor learning training program for the North American Division of Seventh-day Adventists. Outdoor learning is a relevant and timely teaching method - the NAD Youth and Young Adults Ministries, NAD Camp Ministries, and NAD Education Department want to support their members in using outdoor teaching spaces. Training modules will be offered online, in printed book, and via in-person training in each of the NAD Unions.