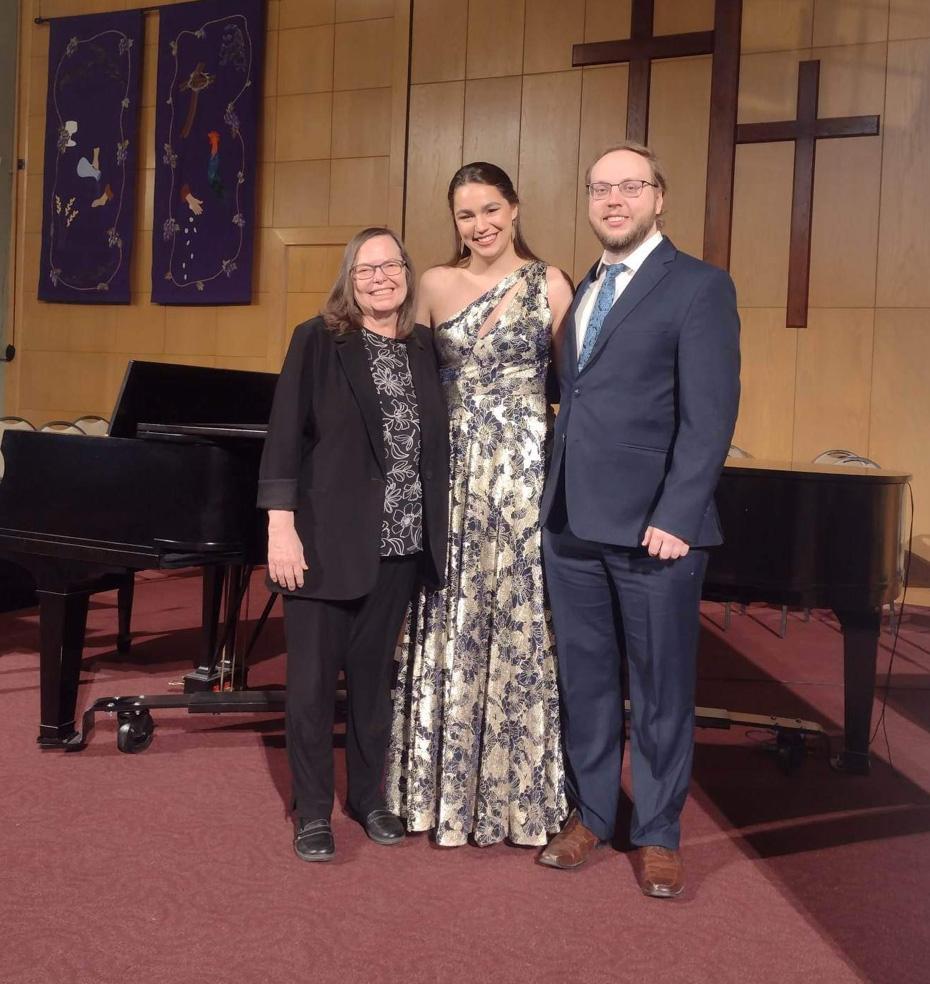 (L-R) Dr. Wendolin Munroe, Zoe McCormick, and Matthew Peavoy.
Congratulations to fourth-year Music Performance major Zoe McCormick for winning the Alberta Registered Music Teacher's Association Vocal Competition. Winning this competition comes with a prize of $2,000. McCormick will represent Alberta in the National ARMTA competition, which will be held in Edmonton this summer. 
Dr. Wendolin Munroe, professor of Music at Burman, praised McCormick as an excellent student and a great contributor to the campus music community. Munroe notes, "Zoe has been a stellar student at Burman University, both in her general music studies as well as her vocal performance studies. She is currently waiting to hear the results of her Master's auditions from several universities. Congratulations Zoe!"
For McCormick, performing at the ARMTA competition was a thrill, especially alongside her pianist and fiancé, Matthew Peavoy. "It was a great joy to perform at the ARMTA provincial voice competition, and I am excited to attend the CMFTA voice nationals in July! I am so grateful for the opportunities to share what I love to do and grateful for the continued support of my voice teacher, Dr. Munroe, who has worked with me to build my voice for the last eight years," said McCormick.