Past Events
We want to help our alumni stay up to date with our most recent events. Find photos here to see what has been going on!
---
Alumni Homecoming June 3 - 5, 2022
Honour classes: 2017, 2012, 2007, 2002, 1997, 1992, 1987, 1982, 1977, 1972, 1967, 1962, 1957, 1952, 1947, and all classes prior to 1942.
---
Connect with Burman - February 20, 2021
View the replay of our Connect with Burman event for our alumni and friends. Hosted by Dr. Loren Agrey, watch to get updates on what is happening at Burman University.
> Click here to watch Connect with Burman
---
March 2020 Chapter Meetings
In early March, Burman President Dr. Loren Agrey and a contingent from the Office of Alumni and Advancement travelled to Southern California and met with alumni at Loma Linda and Palm Springs. President Agrey provided an update on the university and invited alumni to contribute to the Shaping the World campaign to develop the library and provide scholarships. Many are supporting the campaign and demonstrating a strong affiliation with their alma mater.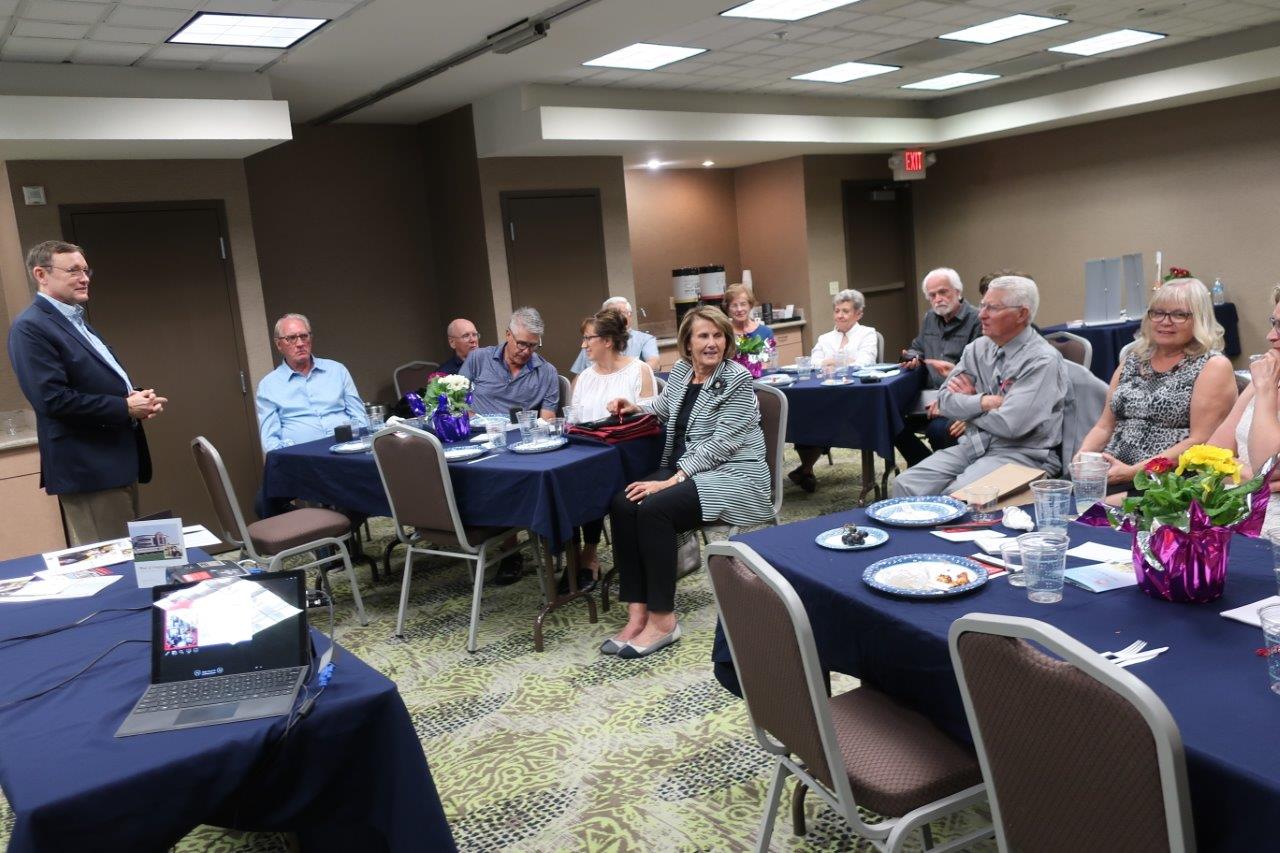 ---
Sakala Success Centre Grand Opening
On Saturday, February 3, 2018, we celebrated the grand opening of the new Sakala Success Centre. Thanks to the wonderful generosity of our alumni Dr. Elmar and Mrs. Darilee Sakala, students on campus now have a place to unwind from the demands of their classes and seek help through the centre's many services including tutoring, professional counseling, mental health support, and additional study spaces. The centre also provides resources for addiction, suicide prevention, sexual harassment and assault, and healthy living. 
Dr and Mrs Sakala were honoured with a plaque of dedication and words of gratitude from many campus dignitaries, students, and fellow alumni. To learn more about the Sakalas, the new centre, and this event, click here.